The GEOFIT consortium successfully held its 7th Virtual General Assembly on May 20 and 21 2021, our first GA for 2021! The meeting was organised online in two intense half-day sessions during which work package leaders where able to present the progress made with the core technologies, demonstration activities and coordination work packages.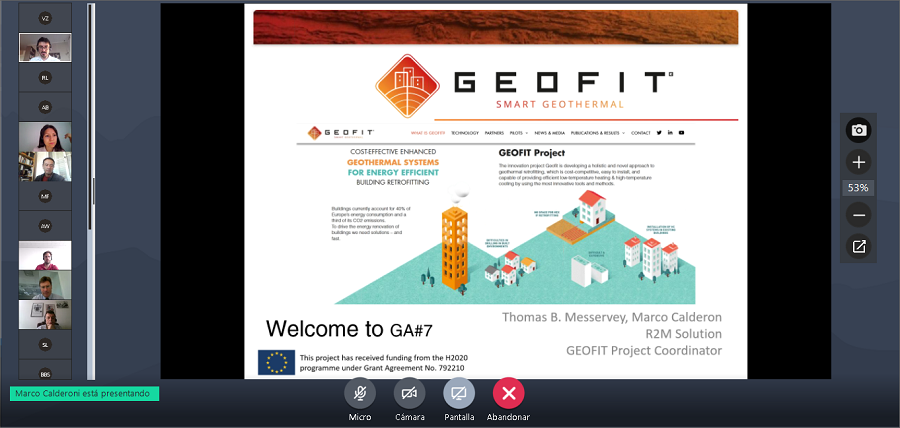 The first-day session started with a focus on the state of the art of technical work packages (WP). Lead by our colleagues from IDS Georadar, Groenholland, AIT, and Nuig Galway, we got to review WP2 which focused on-ground research, worksite inspection, and improved drilling technologies, and wrapped up its work last April 2021. The presentations for WP 3, 4, and 5 presented the different advances made with our Shallow Ground Heat Exchangers, Heat Pumps, system integration and efficiency management. After a short coffee break, we had the presentation of the progress of pilot implementation. In this sense, we were celebrating the commissioning of our first pilot site in Perugia, an important milestone for the project! Our Bordeaux pilot has also taken important steps in the past months when it comes to drilling.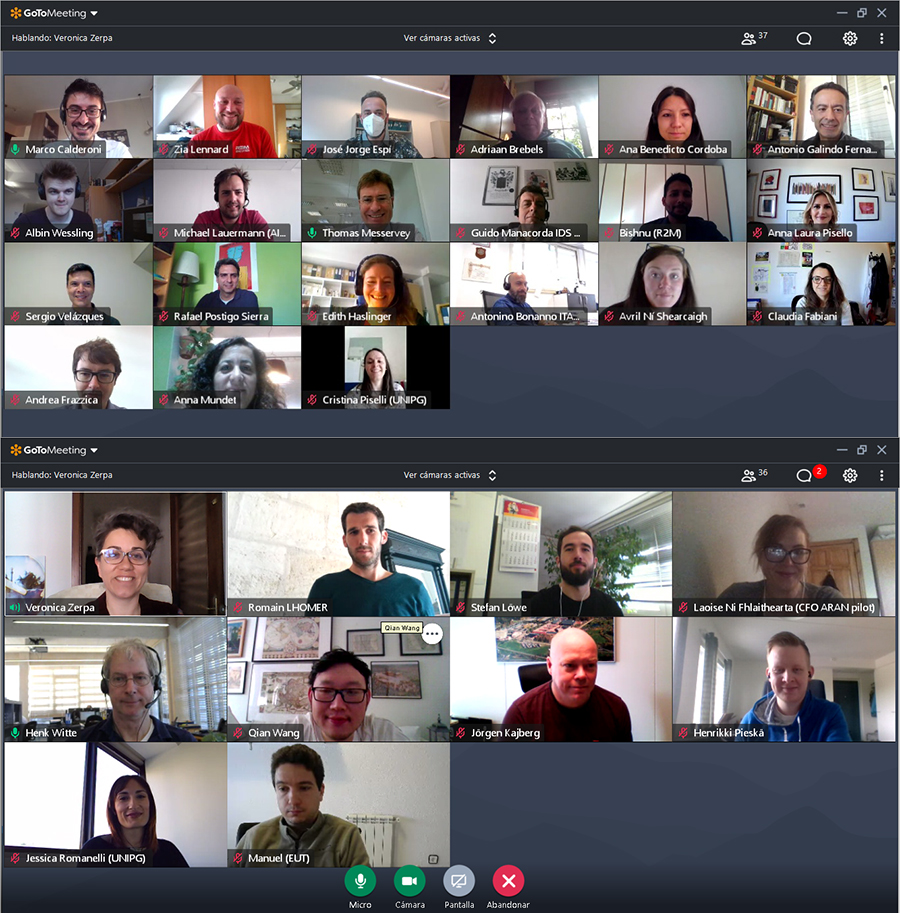 On the second day, we were able to review the advances made on our GeoBIM platform and the standardisation, exploitation, and communication activities and R2M started an open discussion on possible business cases, UNE presented different approaches to the standardisation language including the CWA and COMET updated on the most recent events and the new website design and materials.
The meeting wrapped up with high hopes that next time we might meet again in person and with a clear view of the next steps that will be taken by all partners during the next 6 months.