Introducing new computational techniques to model the drilling and excavation process will help operators choose the optimum drill bits and operating parameters.
Geofit is using a novel wear test and excavation modelling techniques to simulate the cutting process induced by excavation tools in order to improve the drilling hardware parameters. We are also applying horizontal directional drilling for the installation of horizontal loop heat exchangers in urban environments, which is faster and allows to keep the drilling design under control and reach longer lengths.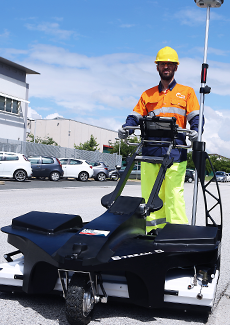 Compact ground penetrating radar (GPR) array and integration into GEOBIM system
Product & Service
Partner: IDS GeoRadar
Description
Collecting information on underground assets may prevent damages during excavation. Specifically, this concerns both the data acquisition system (that implements a compact array or radar sensors) as well as the data processing software (see also ER#7) and the use of such information via a GEOBIM platform.
The Innovation
The Geofit Approach
Where will be it tested?
Advanced drilling methods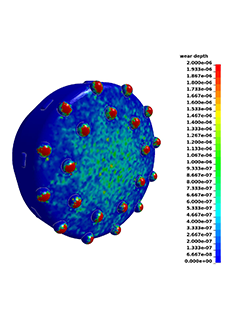 Simulations of the drilling process / Drill performance numerical models
Knowledge & IP
Partner: LTU
Description
In order to assist operators to choose optimum drilling parameters and tools to reduce wear, numerical simulation is a powerful and cost-efficient method. So-called particle-based numerical approaches will be developed and demonstrated in GEOFIT. Finally, the outcome from these approaches will be validated by comparison with data from some pilot drilling sites.
The Innovation
The Geofit Approach
Where will be it tested?
+info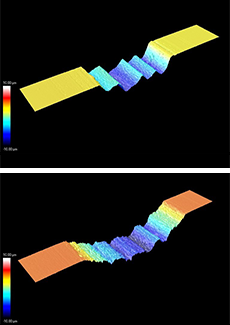 Drill bit materials selection knowledge/tool
Knowledge & IP
Partner: Eurecat
Description
Proper recommendation of solutions in materials selection for drill bit materials taking into account the main damaging mechanisms acting in different tool configuration, type of rock and drilling parameters. Selection is based on investigations on damaging mechanisms induced during tailored designed sliding and impact wear tests.
The Innovation
The Geofit Approach
Where will be it tested?
Horizontal drilling for urban environments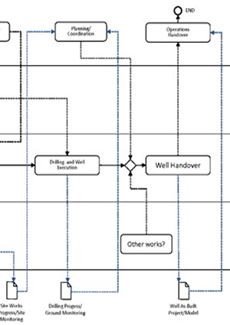 Information Delivery Manual for Geothermal Drilling Operations
Description
Specification of an integrated reference tool to collect the information and data from the different processes involved during drilling operations performance required by the GEOBIM model proposed in the GEOFIT project. It is defined in D2.1 which is a public document.
The Innovation
The Geofit Approach
Where will be it tested?